News & Updates
On the 26th April 2017 our Trust Chair, Marie Gabriel joined service users, carers , staff and international visitors for the unveiling of Newham's Quality Improvement wall. Over the last few months ELFT service users, carers and staff have been working together with Jonny Glover, a local artist, to create a QI visibility wall at Newham… Read More
---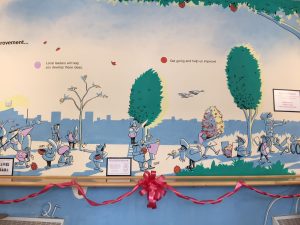 ---
We all know how important getting feedback on the impact of change ideas from our service users and their carers is! But getting this in a systematic and reliable way can sometimes be pretty difficult! Well, now there is a way for teams to add additional questions (2 maximum) to their patient feedback hardware (tablets… Read More
---
---
Stella and Syeda are involved in a QI project to improve and increase Service User and Carer Involvement in Tower Hamlets QI projects "With all the excellent QI work going on to improve services for patients/service users, we mustn't forget a very important and hardworking group of people – the carers. Carers are often an… Read More
---
---
We want as many ideas from you as possible to the following questions: How do we find the time for QI? What are the most meaningful ways to involve service users and carers in QI projects? Click the questions to comment, you can also vote on ideas raised.
---
---
By Syeda Tahir and Stella Lam, Service User Involvement Leads in the QI team "The drive for quality improvement has been well under way and has shown remarkable signs of a culture change. We want to continue growing culture this by ensuring that service users/carers are also part of this change and feel included in the journey… Read More
---
---
In February we ran our first bespoke QI training session for service users and carers. Service users, carers and people participation leads from all of the Trust's directorates joined us at Trust HQ for a half day introduction to quality improvement methodology.
---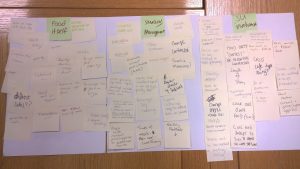 ---