News & Updates
Saxonnorse Roman is a Service User at the Limehouse ward and he is on the project team for "Lets talk about Sex". Saxonnorse wrote an open letter to the Trust, patients, service users, carers and staff about what his involvement in this project was and his experience as a Service User at ELFT.
---
---
The Quality Improvement Service Related Research Project (QI SRRP) Annual Conference took place on Wednesday 28th August. Cohort 4 of the programme is composed of trainees from UEL, UCL, Royal Holloway and Hertfordshire Doctorate in Clinical Psychology postgraduate courses working in Newham, Tower Hamlets, Hackney and Bedfordshire & Luton. Dr Erasmo Tacconelli, Consultant Clinical Psychologist… Read More
---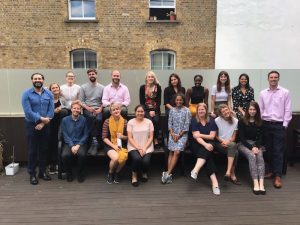 ---
In August a group of ELFT service users and carers received the Chair's Award at the 2019 People Participations Awards in Luton. The team worked together to develop the theme and content of this year's conference, including the presentation of a plenary session, and workshop for external guests. You can find highlights from the event… Read More
---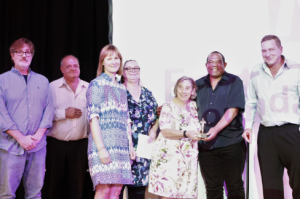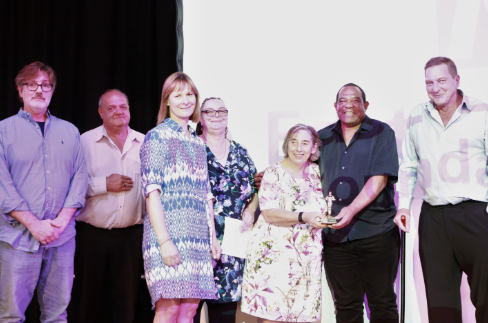 ---
At the conference we were excited to launch our illustrated guide to QI, produced by ELFT in collaboration with Sonia Sparkles. It's an interactive picture book that takes you on a journey from 'What is QI?' through to improving the health of populations using Triple Aim. Explore the illustrated guide here >> Thank you to… Read More
---
---
Here's an overview of the Reshaping Community Services work being carried out in Newham, in the South Community Recovery team, one of the first pilot teams in this Quality Improvement priority area. As part of their project, the team were aiming to improve the satisfaction with care provided by staff and received by service users…. Read More
---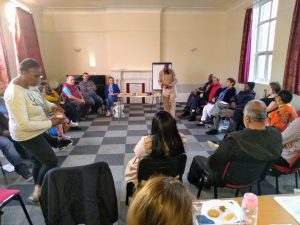 ---
Directorates at East London NHS Foundation Trust have already started looking into defining the  populations they will be working with. Find out more about projects in Newham Adult Mental Health, Improving Access to Psychological Therapies (IAPT) and hild and Adolescent Mental Health Services (CAMHS). Words by Gill Williams (Borough Director in Newham), Sarah Wilson (Specialist Services Director), Graeme… Read More
---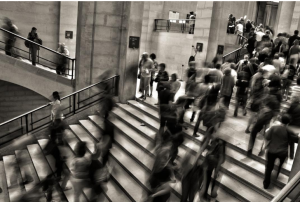 ---
In this blog, Improvement Advisor Jamie Stafford describes the initiative launched by ELFT to maximise people participation across the organisation.  In the four years I've been involved in QI project teams, it's been very apparent that we've made our most transformative and meaningful improvements when project teams have included staff, service users and carers. Not… Read More
---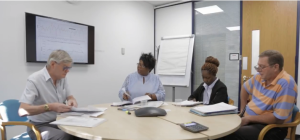 ---
Chris Woleske, Chief Operating Officer at Bellin Health (and due to take up the CEO role from October), spent three days at ELFT last week sharing her experience and Bellin's model for delivering high performance healthcare. Bellin Health is widely renowned as one of the highest performing integrated care systems in the US. It  operates… Read More
---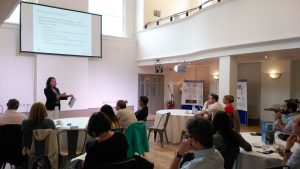 ---
There is no excerpt because this is a protected post.
---
---
Welcome to WordPress. This is your first post. Edit or delete it, then start blogging!
---
---
In May 2014 we invited every team to identify activities that provided little value to patients or staff and could be stopped.  We're now pleased to get back to you with some initial results from this work. It was really encouraging to see how many people took the time to think about this.  But we… Read More
---
---
In August we were delighted to welcome 4 new members to the QI team. Tsana Rawson, Dr Juliette Brown and Dr Genevieve Holt joined as Quality Improvement Clinical Fellows and will be with us on secondment for 12 months, becoming experts in QI and supporting frontline QI projects across the Trust. Forid Alom also joined as… Read More
---
---
Having a system to capture safety incidents is critical in helping us learn and develop ways of making our services safer. Over time we have recognised that the current Datix system could be improved significantly to extract more value and learning, make it more relevant for certain services, and to improve the user experience.
---
---