20 May 2019
An Illustrated Guide to Quality Improvement
To open an interactive version of the Illustrated Guide please click on the image below. Also find out below how you can order your own copy!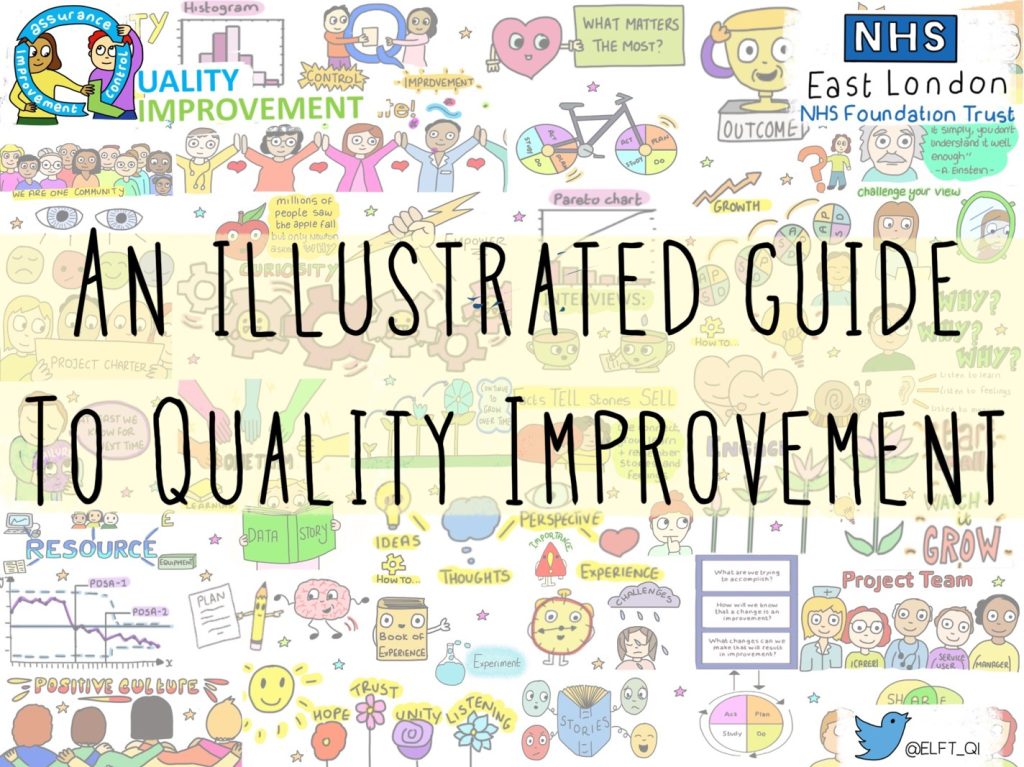 Order your own Illustrated Guide to QI
We have made the guide available on Blurb, who you can order the guide from in a premium magazine format. This is a not-for-profit arrangement that will allow Quality Improvers around the world to get hold of their own copies. The price is £4.99 per magazine and the unit price reduces if you order multiple copies. Click on the icon below to find out more and place an order:
Are you a staff member, service user or carer within ELFT? If so please get in touch and we can send you a copy of the book for free!
---
Background to the Illustrated Guide
At the 2019 ELFT Quality Conference we were excited to launch our illustrated guide to QI, produced by ELFT in collaboration with Sonia Sparkles. It's an interactive picture book that takes you on a journey from 'What is QI?' through to improving the health of populations using Triple Aim. Explore the illustrated guide here >>
Thank you to all involved in the creation of this book, especially Sonia Sparkles for her wonderful illustrations.