18 December 2017
Christmas Crossword 2017!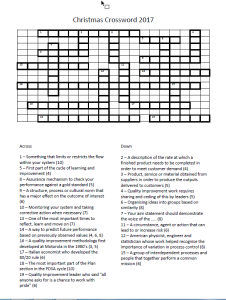 Dr Amar Shah has created a Christmas Crossword puzzle for this year. Have a go and test your Quality Improvement knowledge.
When you are done, please scan your copy and send it to us on elft.qi@nhs.net and we will share the answers.
Have fun!
Click on the image to access the document page and download the file.