11 May 2020
ELFT ability assists Quality department to make virtual training accessible to all staff
By Forid Alom, Head of Improvement Analytics
Over the past few weeks, ELFT's Quality department has been supporting the Digital team in providing webinar training and have already run a series of sessions. One of the main challenges for many participants is that it can be difficult to keep up or ask questions during the session. Recently, @ELFTAbility (a network of staff members with a disability)  reached out to the QI department on Twitter for support designed for staff with dyslexia and those who are neuro diverse.
 Shannon O'Neill the Equality Network Lead (Disability) highlighted to the QI department that virtual training may present barriers to some staff who live with disabilities. She expressed that…
"There has been an exciting shift to working remotely and digitally within the NHS over the past few weeks. Whilst this was welcomed by many disabled staff because we have assistive technology and work from home already, others with conditions such as with dyslexia, autism and visual impairments identified barriers to learning remotely. It was great that via the ELFT Ability staff network we were able to raise these issues quickly and were impressed with how quickly Amar and Forid responded with offering a bespoke session the following week."  
Learning from the most recent testing of delivering Pocket QI training virtually, we built on those Plan, Do, Study, Act (PDSA) cycles to develop the theory for this training and posed a series of questions with predictions (table 1).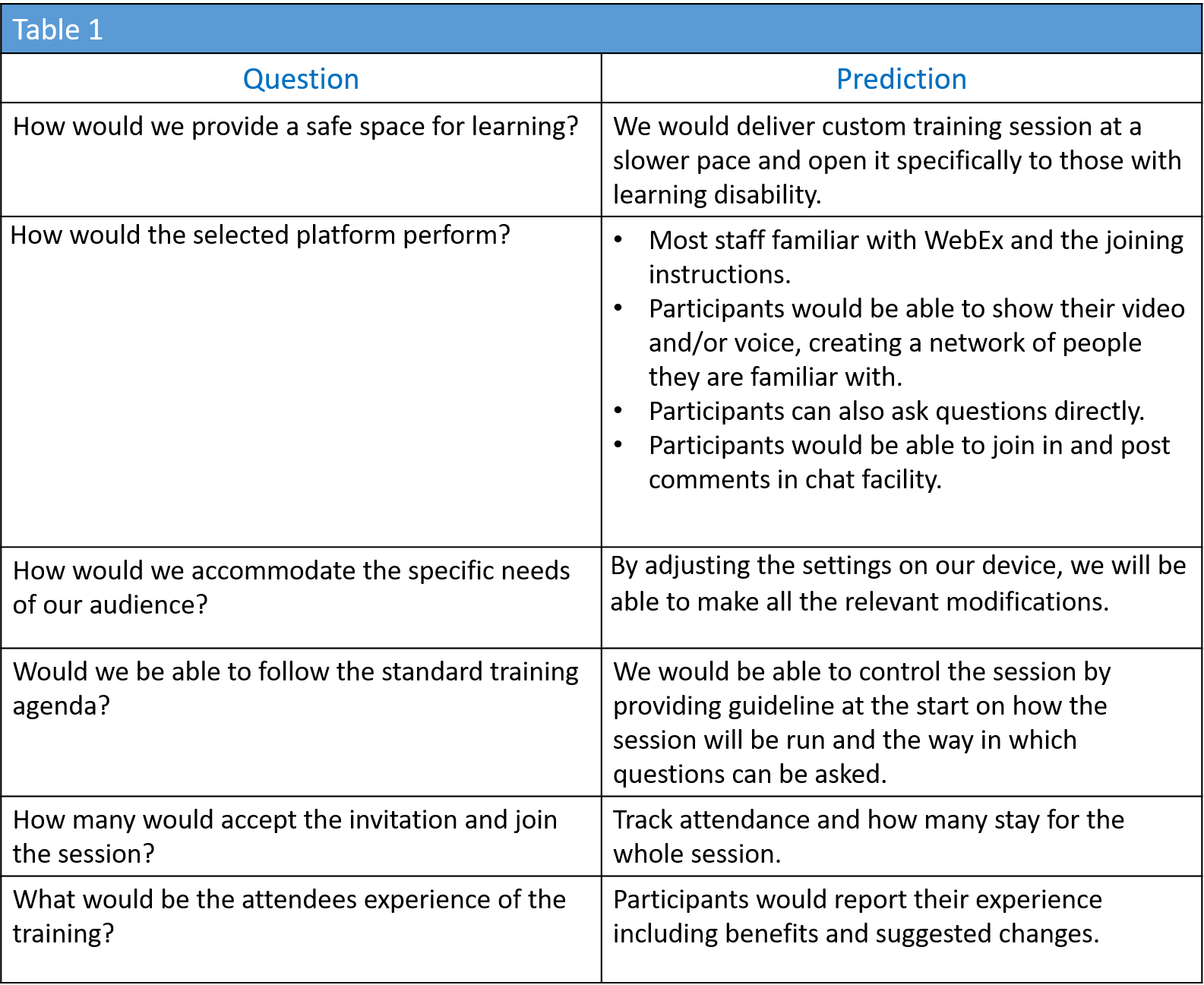 How did we do this?
We used the Plan, Do, Study, Act (PDSA) approach which informed the learning.
1st test cycle – 'Virtual delivery of Microsoft Teams training to members of ELFT Ability Network'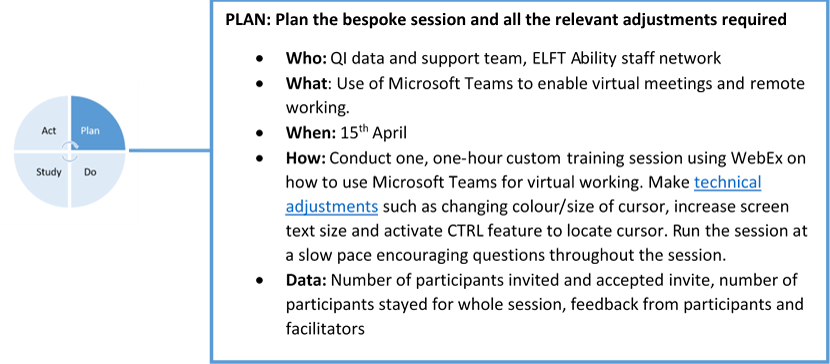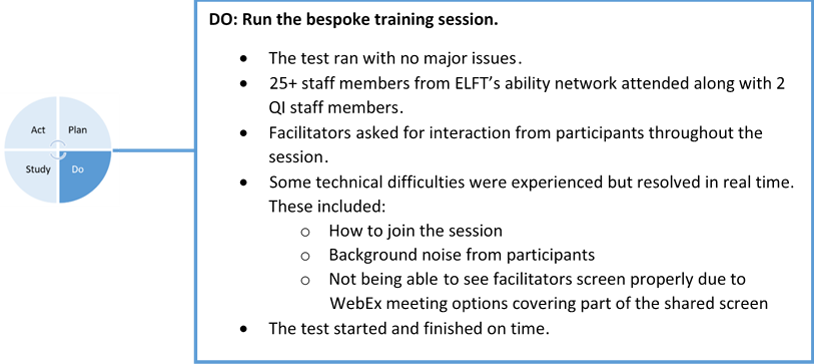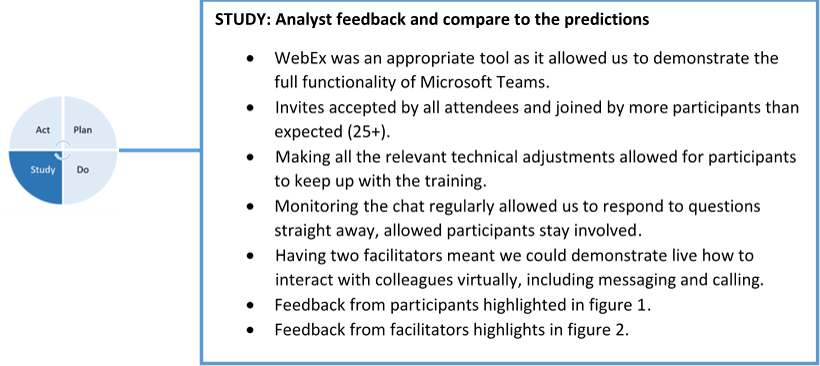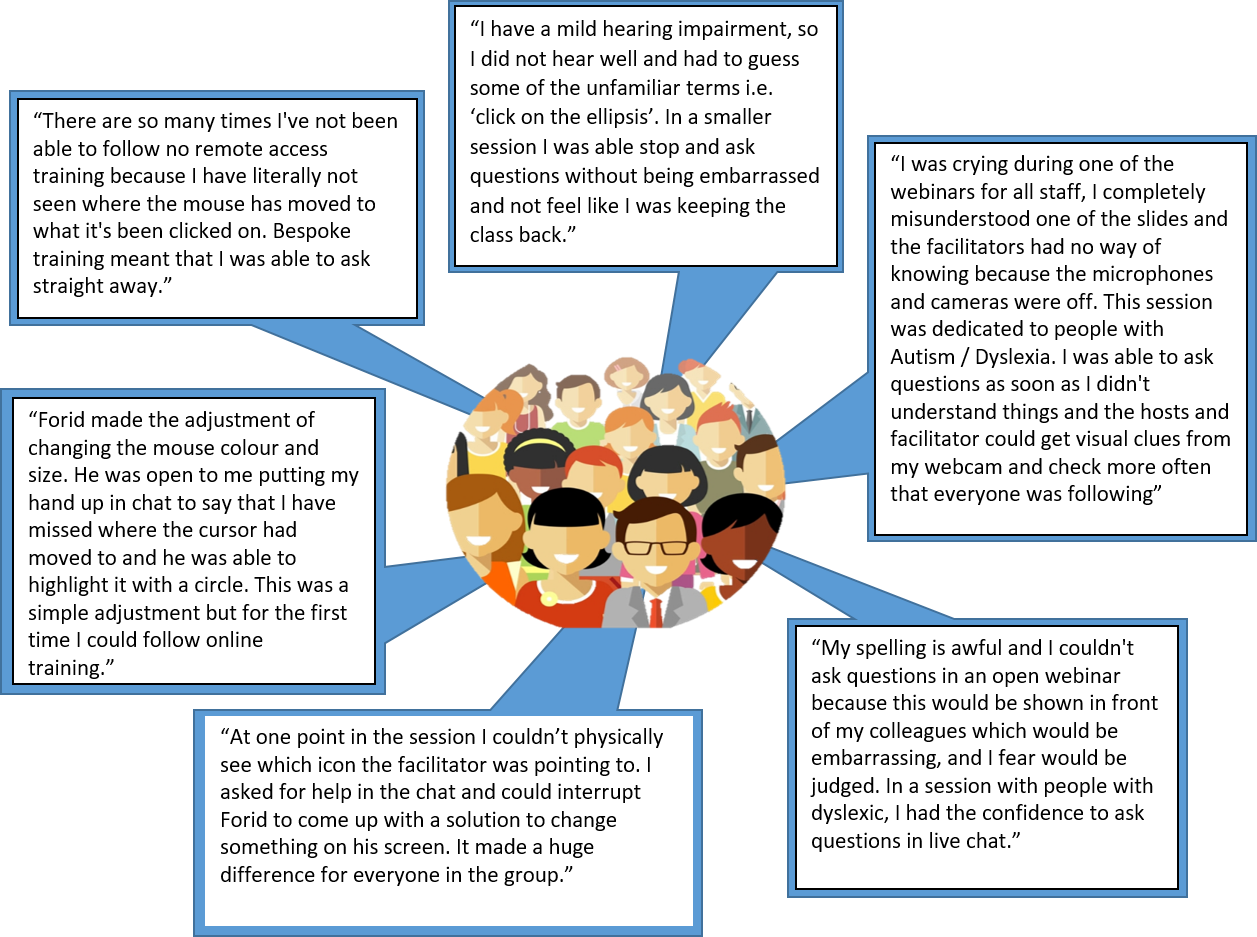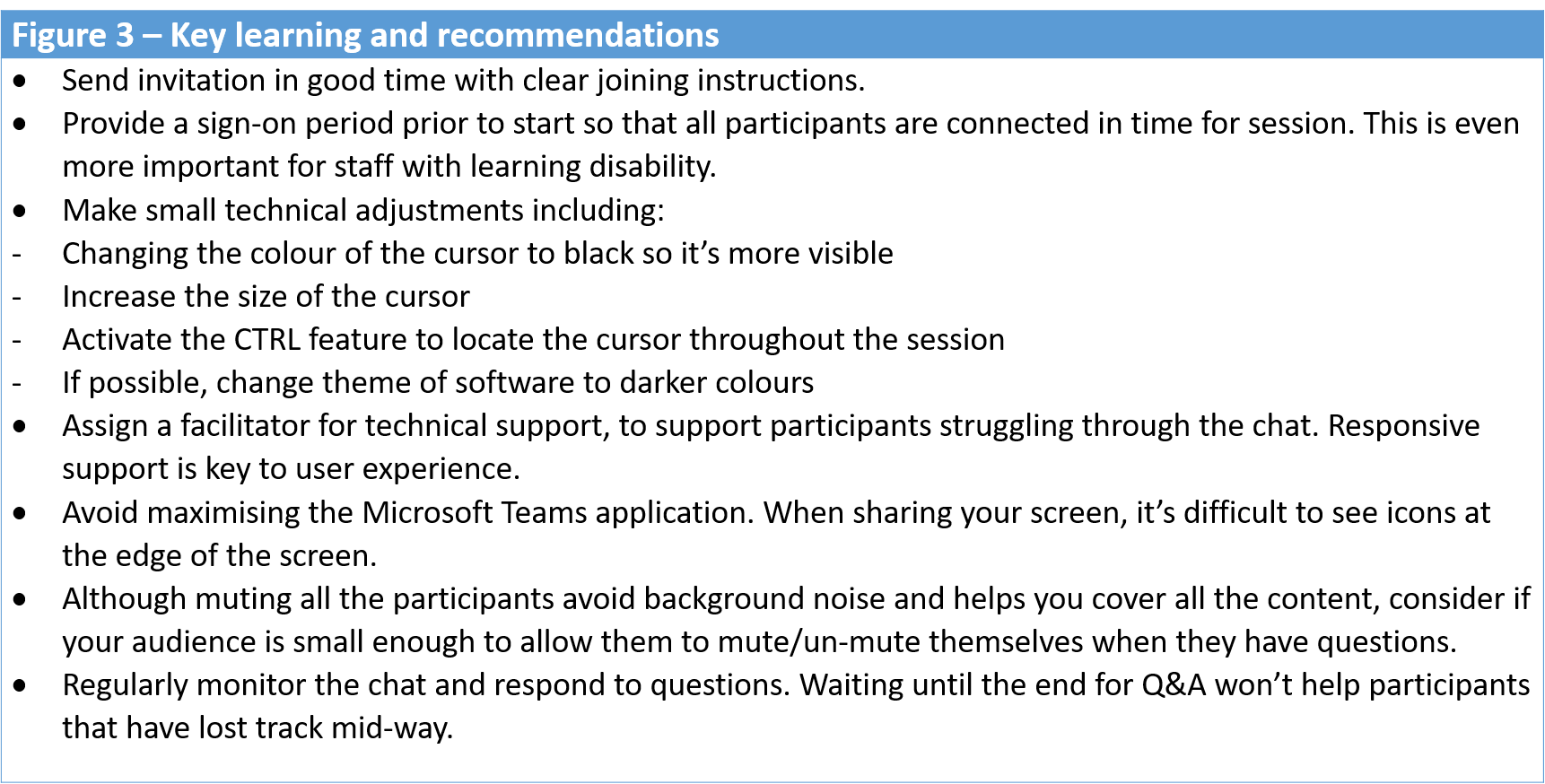 After the training Shannon offered some encouraging words "The tailored session was a great success and we hope the team understand some of the barriers the we were facing in learning remotely. We hope that the team can take the learning forward into the ongoing training programme for the benefit of everyone."