ELFT's Quality Management System
The quality system at ELFT incorporates quality planning, quality control, quality assurance and quality improvement. We try to bring these different approaches together into a single quality system to meet our goals and improve care for our service users.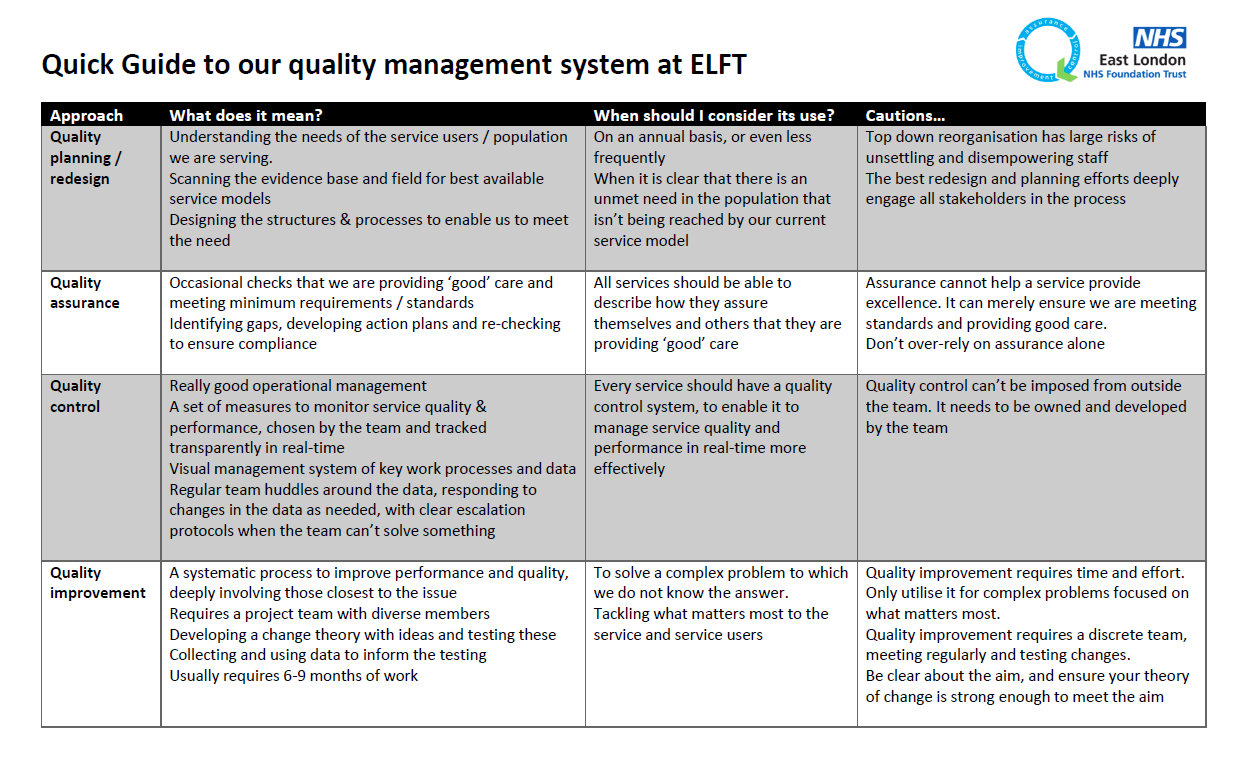 Click on the videos below to find out more about what each aspect of our quality system involves, what behaviours are aligned to each aspect of quality management, and to see how this integrated way of thinking about quality can be applied to a case study.