Data for Improvement – Masterclass
9:30 - 4.30 | 21 October 2019
Register for event
Join us for a Measurement Masterclass with Forid Alom (Head of Improvement Analytics) and Jamie Stafford (Improvement Advisor) on 21st October 2019 at the Rufus Centre in Flitwick.
This hands-on workshop walks you through a step-by-step plan for creating a quality measurement system for improvement work.
You'll learn tips for selecting measures, specifying operational definitions and building data collection plans.  You will also be taught conceptual and statistical approaches to understanding variation in your data.
You'll see how to construct and interpret run charts as well as how to decide which control chart is most appropriate for your data.
In advance of the session we suggest that you read the following papers:
---
Please note this event is only available to ELFT staff, service users and carers.
Register for event
Venue: The Rufus Centre, Steppingley Road, Flitwick, Bedford, UK
---
This workshop will be delivered by: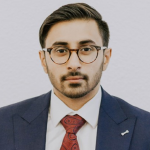 Forid Alom –
Head of Improvement Analytics
Jamie Stafford –
Improvement Advisor
---
What you'll learn
To determine why you are measuring (judgement, research, or improvement)
To develop measures, operational definitions and data collection plans that are practical and support organisational objectives
To distinguish between static and dynamic displays of data
To simplify run and control chart selection and use
To link measurement to your improvement strategies