Improvement Coaching Programme – Cohort 6
09:00 - 17:00 | 22 September 2020, 23 September 2020, 6 October 2020, 20 October 2020, 5 November 2020, 26 November 2020, 29 January 2021, 24 February 2021
Register for event
Workshop Dates
To join the training you must be available to join all virtual workshop and learning sessions from September 2020 to January 2021
22 & 23 September 2020, 9.00 – 5.00pm
6 October 2020, 9.00 – 5.00pm
20 October 2020, 9.00 – 5.00pm
5 November 2020, 9.00 – 5.00pm
26 November 2020, 9.00 – 5.00pm
29 January 2021 – 9.00 – 5.00pm
24 February 2021 – 9.00 – 5.00pm
---
What is a QI Coach? 
Role
Coaching QI teams within directorates, meeting with the team regularly
A deeper knowledge of improvement methods and tools
Support the development of directorate structures and processes for QI
Responsibilities
Help engage people and teams in QI
Support project teams to develop ideas and strategy, using QI tools, and advice on how to complete project documentation
Support project teams in using QI methodology, including PDSA cycles and data over time
Provide a monthly update on team progress to sponsor
Teach and explain the use of QI tools and methods
Attend supervision with QI lead locally, and Trust-wide support sessions
Qualities of a QI Coach
Dealing with Ambiguity – Can effectively cope with change; can shift gears comfortably; can decide and act without having the total picture; isn't upset when things are up in the air; doesn't have to finish things before moving on; can comfortably handle risk and uncertainty.
Comfort working with all types of health care workers – can deal comfortably with managers, doctors, nurses, and administrators; can present to senior managers without undue tension and nervousness; understands how the various professionals think and work; can determine the best way to get things done with them by selecting the most appropriate language and responding to their needs; can craft approaches likely to be seen as appropriate and positive
Innovation Management – is good at bringing the creative ideas of others to market; has good judgement about which creative ideas and suggestions will work; has a sense about managing the creative process of others; can facilitate effective brainstorming; can project how potential ideas may play out in the marketplace.
Integrity and Trust – is widely trusted; is seen as a direct, objective individual; can present the unvarnished truth in an appropriate and helpful manner; keeps confidences; admits mistakes; doesn't misrepresent him/herself for personal gain.
Intellectual Horsepower – is bright and intelligent; deals with concepts and complexity comfortably; described as intellectually sharp, capable, yet practical and agile.
Motivating Others – creates a climate in which people want to do their best; can motivate many kinds of direct reports and team or project members; can assess each person's hot button and use it to get the best out of him/her; pushes tasks and decisions down; empowers others; invites input from each person and shares ownership and visibility; makes each individual feel his/her work is important; is someone people like working for and with.
Learning on the Fly – learns quickly when facing new problems; a relentless and versatile learner; open to change; analyzes both success and failures for clues to improvement; experiments and will try anything to find solutions; enjoys the challenge of unfamiliar tasks; quickly grasps the essence and the underlying structure of an issue.
Presentation Skills – is effective in a variety of formal presentation settings: one-on-one, small and large groups, with peers, direct reports, and bosses; is effective both inside and outside the organization, on both cool data and hot controversial topics; commands attention and can manage group process during the presentation; can change approaches tactics midstream when something isn't working.
Process management – is good at figuring out the processes necessary to get things done; knows how to organize people and activities; understands how to separate and combine tasks into efficient workflow; knows what to measure and how to measure it; can see opportunities for synergy and integration; can simplify complex processes; gets more out of fewer resources.
Problem Solving – uses rigorous logic and methods to solve difficult problems with effective solutions; probes all fruitful sources for answers; can see hidden problems; is excellent at honest analysis; looks beyond the obvious and doesn't stop at the first answers.
Drive For Results – can be counted on to meet goals successfully; is constantly and consistently one of the top performers; very results-oriented; steadfastly pushes self and others for maintaining focus on results.
Technical Learning – picks up on new subject matter quickly; is good at learning new industry company, product, or technical knowledge; does well in technical courses and seminars.
Register for event
Venue details:
Virtual delivery
---
Workshop training days:
22 & 23 September 2020, 9.00 – 5.00pm
6 October 2020, 9.00 – 5.00pm
20 October 2020, 9.00 – 5.00pm
5 November 2020, 9.00 – 5.00pm
26 November 2020, 9.00 – 5.00pm
29 January 2021 – 9.00 – 5.00pm
24 February 2021 – 9.00 – 5.00pm
---
Your training will be delivered by:
Amar Shah- Consultant Forensic Psychiatrist & Chief Quality Officer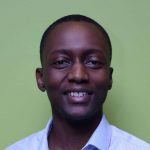 Auzewell Chitewe, Associate Director For Quality Improvement
Katherine Brittin, Associate Director For Quality Improvement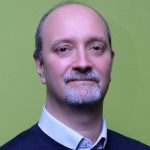 Francisco Frasquilho,  – Senior Improvement Advisor
Jamie Stafford, – Senior Improvement Advisor
Marco Aurelio, – Improvement Advisor
Find out more
What is the course length & structure?
Total course length is 6 months, including:
7 days intensive training workshop
3 Virtual Action Learning Sets
Quarterly learning sessions with all QI coaches Trust-wide
What is covered?
History of Quality Improvement
The Science of Improvement and Deming's theory of Profound Knowledge
Developing your improvement team
Quality improvement tools
Data collection and measurement
Creating and analysing run and control charts
Consultation skills
How often does this course run and how can I book a place?
This course run once a year
Speak to your line manager and local Clinical or Service Director if you're interested in being put forward for this training