3 January 2017
IHI Forum 2016
Leigh Bell – People Participation Lead, Newham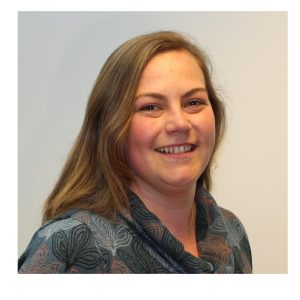 It was with some trepidation that I met with some of the Senior Executive Team at Gatwick airport prior to our flight to Orlando on Friday 2nd December. There was a lot of time to kill a the airport, but pretty early on I was relieved (and somewhat surprised) to find out how welcoming and approachable they all are. Throughout the conference I also learnt that they are actually also really good fun and do not take themselves too seriously which in my mind are admirable qualities!
We presented all day as a team on the Monday 'Building an Organisation –Wide QI system and Movement' and although we all presented different strands of this, it felt like we were telling our story as a cohesive team, family and Trust and this was also remarked upon. We also presented a session called 'Joy at Work' twice. During this session I was struck with the realisation that 'Joy' probably wouldn't even be on my radar if I had continued my career in the financial services – certainly not a lot of joy there, especially when I worked in complaints!  I will admit I was somewhat terrified about speaking at an international conference, but once I got into my stride I really enjoyed sharing all of the good work that we do as a Trust and especially in respect of service user and carer involvement. It is our service users and carers that really give me my real joy at work. It was also great to see how inspired the other ELFT staff were – particularly our CEO who was ferociously writing endless lists filled with tasks for her Execs upon their return.
I was so proud to introduce and present our ELFT service users and carers to the delegates. It was fabulous to take their voices and beaming faces overseas with us (even if it was in video format and not in person…perhaps next year??) The video was really well received (even if the cockney rhyming slang had to be interpreted) and the warmth that was felt in the room whilst it played (despite the excessive air-conditioning) was notable. My presentation followed this video and that was a hard act to follow!
I was surprised at how tiring the conference was; even when we were not presenting we were networking or attending other sessions (including 7am breakfast meetings!! I mean come on 7am is no time to start work but apparently it is in the U.S.). There was little time to explore the area – we left the hotel complex once and that was to locate food! I was disappointed that I didn't get to see an alligator or enjoy the huge water park attached to the hotel, but I did see some of the fireworks from Disneyland …in the distance – you can't have it all! Nevertheless it really was a wonderful yet (at times) terrifying experience to have.
I was surprised to hear that ELFT were considered to be the rock stars of the conference – I have yet to decide which rock persona I will adopt, but Paul Binfield has taken on Marilyn Manson (make of that what you will!) We still have lots to improve on and must not rest on our laurels. However, it was evident that we are far ahead of many other organisations both in respect of QI and involvement more generally. Go ELFT – you all rock!