29 May 2020
Lockdown Beginnings
By Daisy Maradzika, Improvement Advisor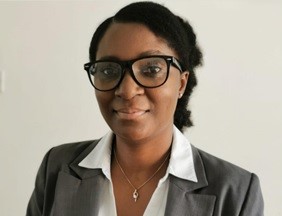 Starting a new job always brings about mixed emotions, with a few sleepless hours and possibly a loss of appetite. However, we have all been there and have emerged unscathed, so I knew all would be well.
The lock-down had been announced a few weeks before I was due to start my new job, and the sense of uncertainty was lingering. Strangely, it offered what would be a false sense of security. I was in the comfort of my own home, and this was still going to be a day at work, albeit in a new employment. The morning of my 1st day; 20th of April 2020 as I expected, was emotionally taxing, yet highly rewarding. Far from the world of a congenial induction at the office, I could hear my two daughters in the background chatting excitedly. Luckily, I had informed and prepared them, but that did not stop them from making untimely interruptions. Despite that we survived the first day.
My first meeting with the QI team was on the virtual platform 'MS Teams'. In my previous job, we had been using a similar online platform, but this was different. I was new and was faced with about seven unfamiliar faces on the screen. I was soon put at ease with the warm introductions, the sense of humour and the relaxed tone. The meeting ended with a deep sense of achievement and I instantly felt welcomed.
A stickler for a step-by-step approach, what won it for me was the Induction Checklist I was given to support my learning over the next two weeks. I was assigned an 'induction buddy', a fellow Improvement Advisor who was always there when I needed them. However, as the days went by, the desire to get stuck in was often slowed down by what felt like relentless meetings throwing new information my way. I could feel the pressure of work slowly mounting up therefore, I decided to plot my own time series graph – "Pressure of Work over Time in days", (who said QI tools cannot be used in everyday life? The Run Chart sums it up.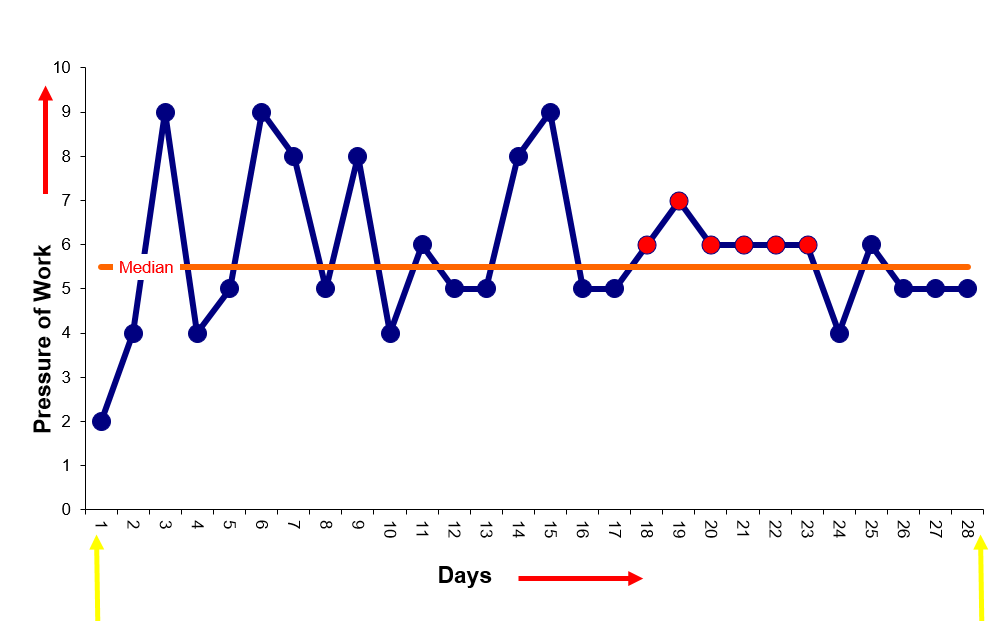 Day 1 😊                                                                                             Plotting Future Dots😊    
Virtual meetings make things move very fast, yet I had to 'make every virtual contact count' (MEVCC). On reflection, my introduction to the work being carried out by the senior leadership, directorates, staff, service users and carers, pretty much happened in one go. That is the beauty of Microsoft Teams and WebEx. I have also shadowed colleagues while working at home.
Although I have been thrown out of my comfort zone at times, the support I have received from colleagues has been energising.  I feel I have been here longer than I have. I have caught up with a lot of technology, thanks to the fantastic Data and Support team. QI is fun when anchored in technology.
Back home, our home office is plastered with post-it-notes of things I do not want to forget. I have also learnt an efficient way of silencing the family whenever a meeting is about to start.