1 January 2017
Navina's reflection on 2016
Dr Navina Evans, Chief Executive of ELFT reflects on quality improvement at ELFT in 2016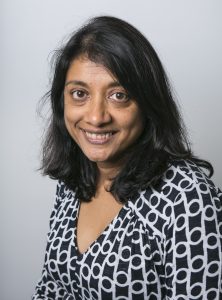 This is my first message as CEO of ELFT. We hosted the IHI summer camp, attended by strategic partners from across the world. We were proud to show them the work we have done in ELFT and with partners.
We were especially proud of the work with service users. 2016 has been an exciting year for the Trust with  a visit from CQC which resulted in an outstanding rating. The inspectors were particularly impressed with the way in which QI thinking was being embedded in the culture of the organisation. Bedfordshire and Luton colleagues were very keen to start on their own QI journey. Training has begun and projects are beginning to take shape.
In 2017 I will support our ambition to further embed improvement practice as the norm within ELFT and to take QI to the wider system to deliver improved  outcomes for the communities we serve.