27 April 2015
Our ELFT Experience Day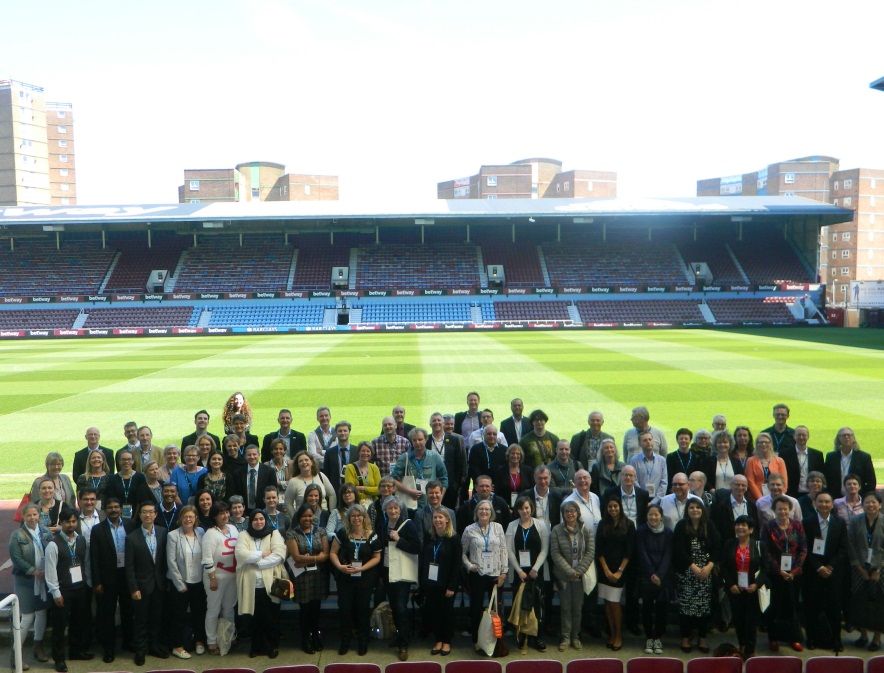 By Edil Ahmed, External Communications & Engagement Officer
On the 21  April, the Trust hosted an ELFT 'Experience Day' as a part of the International Forum on Quality and Safety in Healthcare. Over 60 people attended the event, with international guests from as far afield as Singapore, Qatar and Peru. In the morning attendees heard about several innovative projects running across the Trust before  afternoon visits to clinical teams in Tower Hamlets, City & Hackney and Newham.
The International Forum is jointly organised by the Institute for Healthcare Improvement (IHI) and BMJ. The annual forum connects over 3000 healthcare professionals from over 80 countries with an interest in quality improvement and patient safety.
Marie Gabriel, Trust Chair, opened the event with a welcome and introduction to the Trust. Marie gave a brief insight into the East London area, Trust values and our Quality Improvement journey so far. Later, attendees heard from senior staff including Medical Director, Dr Kevin Cleary, Director of Nursing, Jonathan Warren, Director of Corporate Affairs, Mason Fitzgerald and Acting Finance Director, Steven Course.
The Experience Day was a great opportunity to showcase the progress of the Quality Improvement Programme and the QI projects aimed at reducing harm and providing the right care, at the right place and right time.
Associate Medical Director for QI, Dr Amar Shah and Head of QI, James Innes described the delivery of the programme and presented the findings from the past 12 months. They shared some exciting statistics on violence reduction and examples of improved patient outcomes and staff satisfaction.
Later attendees had the opportunity to hear more about the Trust's services in world café presentations. The Trust showcased the work between ELFT and Docklands Light Railway, the involvement of service users, carers and staff in research and more. This format gave attendees the opportunity to speak to project leaders and service users on their respective projects.
The event was held at the West Ham United Football stadium in Newham, the visitors enjoyed the opportunity to tour the stadium and meet with staff from the club.  A member of staff presented on their own improvement strategy, she demonstrated how they use data to improve individual and team performance.
The programme ended with visits to different mental health and community services in Newham, Hackney and Tower Hamlets. The attendees enjoyed their visit and shared positive feedback; we spoke to Nada Al-Emadi, a Family GP from Qatar, she said:
'I really enjoyed the Experience Day; this is a really exciting initiative with promising results. It's great to see a Trust that is so committed to delivering improvements for patients and staff alike. The working examples of QI projects demonstrate innovation in action and show how staff on the ground are driving change.  I have gained a lot from this session, and I hope to take this enthusiasm and refreshing approach to healthcare back to Qatar'