20 July 2022
Pursuing Equity – Equal Access to Tower Hamlets Early Intervention Service Psychology
by Eleanor Addo, Ramla, Shanaz & Catherine Tunnard
Interested in the power of co-production?  Want to ensure your service is more equitable?  Read how Tower Hamlets Early Intervention Service (THEIS) harnessed co-production to make their service more equitable and increase and sustain access to psychological therapies for Black, Asian and Minority Ethnic (BAME) service users by 27%.
Who is on the Project team?
The project is co-produced by service users and some members of the Tower Hamlets Early Intervention Service (THEIS) Psychology team. THEIS provide a range of psychosocial interventions for those with psychosis aged 18-35 and working age adults 35+ who have had a first episode of psychosis.
Ramla
I am an ex-service user and a young carer involved in the project.
Eleanor Addo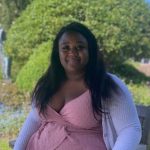 I am a 26-year-old long-term service user and Expert by Experience.
Shanaz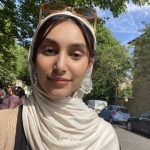 I am a 23-year-old long-term service user and carer taking part in this project.
Catherine Tunnard
I am a psychologist working in THEIS and have been leading on the project.
Why did we start the project and how did we get it going?
The Black Lives Matter movement made the service assess inequalities in healthcare. We found that BAME service users were not getting the same opportunities to recover as white counterparts. The data showed us that fewer BAME service users were accessing psychology. Thus, our co-produced QI project "Reclaiming Our Voices" came to be, to improve BAME engagement.
We came together as a team of experts by experience and professionals from the wider service who were passionate about seeing change happen. We all gained skills through attending QI training, then organised fortnightly meetings which we rotated who chaired and took minutes.
What we wanted to achieve and what we did to get there
Our aim was to increase access to psychological interventions for service users on the THEIS caseload that identify as being from a BAME background by 8% and for this to be sustained for at least 3 months by September 2021  Working with service users and colleagues we created a driver diagram (see below) to highlight all the things we might help reach our aim.
From our driver diagram we prioritised two main change ideas and tested them using Plan Do Study Act Cycles (PDSA). We made two key changes, prioritising service users who had been recently discharged from the inpatient wards (June 2020) and recruiting / prioritising family work (August 2020). Through monitoring the ethnicity of service users on our Psychology caseloads monthly we saw an increase of BAME service users accessing Psychology. Importantly this remained stable over time.
As a result of the change ideas we tested, were achieved and even surpassed our aim of increasing access to BAME services by 27%. You can see our outcome measure displayed on the control chart below:
What we learnt by being part of the project and our experiences
Catherine: I learnt a lot about how QI projects run, using Life QI (the trusts learning platform for supporting improvement work) and monitoring change over time. I also learnt how powerful and important it is to work collaboratively with experts by experience to bring about meaningful change within the system.

Eleanor: I gained confidence, transferable skills from the training and experience working in QI doing presentations, forums, and the opportunity to 'reclaim' my voice.

Ramla: I really enjoyed my time on the project; I was able to have my voice heard and be a part of something that can hopefully make a difference. Working collaboratively with other service users and psychologists helped me build up my skills and become more confident. I've learned about what it is like to be part of a QI project.
What's next and what's the lasting impact?
Now we have achieved our initial aim we plan to share our story with other teams who are also aiming to improve equity of access. We also hope to be an example of what co-production can achieve!
Next we plan to look into differences into BAME disengagement and retention in psychology within THEIS.
Eleanor and Elliot (Trainee Psychologists) are also co-producing cultural sensitivity training for staff.
Ramla: As an ex-service user and a young carer, I think it's important for me to see the change in ELFT.  Hopefully, this also helps other teams with their equality projects.

Eleanor: I hope that we've built the foundation for lasting change, it has been an honour to be on the project.

Catherine: I am excited about sustaining the changes we have seen and taking forwards the great ideas that have come out of this project!