Creating Learning Systems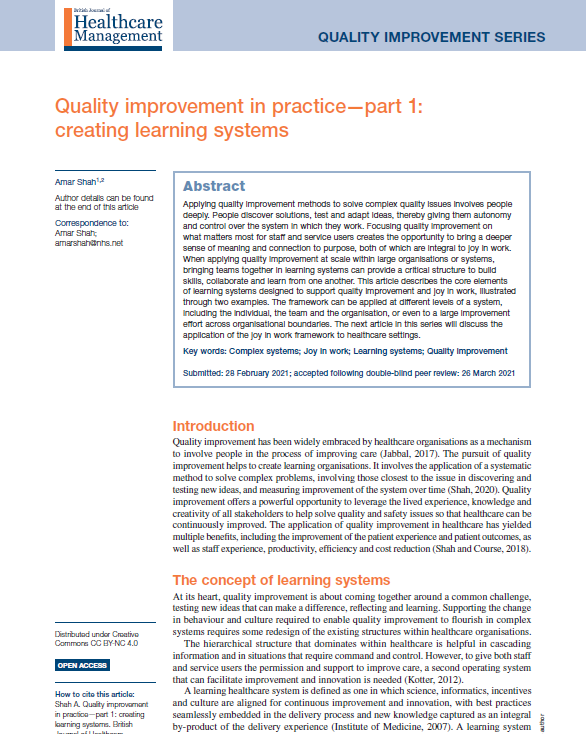 Applying quality improvement methods to solve complex quality issues involves people
deeply. People discover solutions, test and adapt ideas, thereby giving them autonomy
and control over the system in which they work. Focusing quality improvement on
what matters most for staff and service users creates the opportunity to bring a deeper
sense of meaning and connection to purpose, both of which are integral to joy in work.
This article explains how learning systems can provide a critical structure to support this work.