10 June 2020
Shaping the Future of Services in SCYPS
By Catherine Heaney, Improvement Advisor.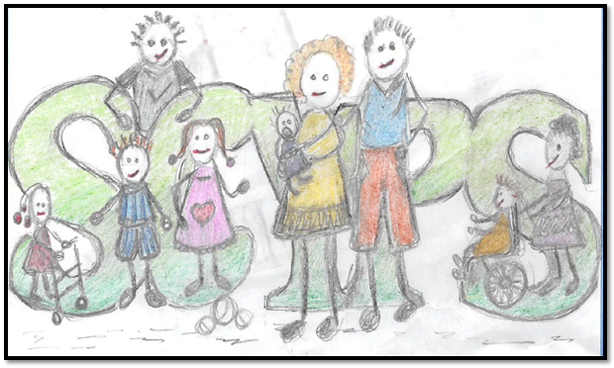 The Specialist Children's and Young People's Services (SCYPS) held a Shaping our Future Workshop on 28th May 2020.  
The workshop was attended by over 100 people from the directorate, with representation from all services.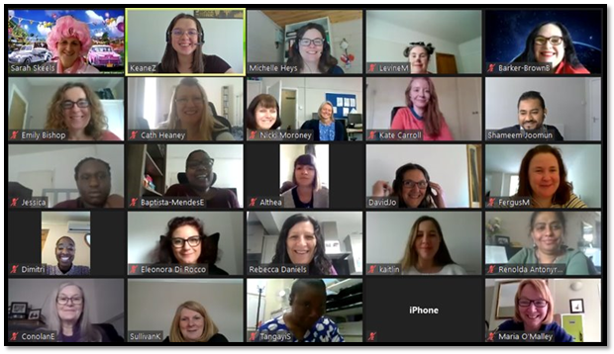 Sarah Wilson, the Director of Specialist Services, welcomed people, describing the purpose as protected time for collective thinking about the future, knowing that we're going to be living with Covid 19 for some time and recognising that services are not going to be the same as they were 3 months ago. To dig down into clinical priorities and service user needs and agree priorities going forward. 
The session lasted 3 hours 45 mins and was run entirely on Zoom. The agenda began with short presentations sharing valuable contextual data from SCYPS Service Users, staff and performance analysis during the Covid 19 pandemic response.  
 

Alan Strachan shares Service User feedback            Shameem Joomun shares performance data
There were two activities run in breakout rooms, one for each of the nine services. The output of these activities was shared in a "report out" style with the wider audience and then the session was closed by Michelle Heys, the Associate Clinical Director.  
The workshop provided protected time for the services to make sense of their Covid 19 response, to plan for the scenarios they may face over the coming months and to agree priorities for their way forward.  
The images below show the scenarios and sense-making questions each breakout group considered.
Scenario planning activity


Making sense of Covid-19 activity
To give an example, I will share the report out agreed by the breakout group that I facilitated, the SCYPS Occupational Therapy team. They summarised their priorities as follows: 
Ownership with parents, 

working in 

partnership

 

Waiting list management processes

 

Safety of staff, clarity from SCYPS 

leadership team 

and training e.g. PPE, track n trace

 

Consistent messaging out from SCYPS 

leadership 

collectively to go out to schools, families and partners

 

Maintaining a p

rotected space for reflective practice

 for their team

 
From a process point of view, the facilitators have reflected together on the event and believe that these aspects went particularly well:  
Splitting 

attendees according to their services

, 

which 

allowed for most meaningful output

 

 

Hearing from each group about what their priorities were moving forward, allowed teams to consider how their priorities were 

a

like

/ differe

nt

 from others

 

Having facilitators and a facilitator supporter (to take 

notes and capture actions

, time keep etc) in certain breakout rooms to help those less confident with IT

 
"Pledges" teams made in their summaries for moving forward

 
The facilitators also reflected on the aspects they felt could be improved: 
More clarity on the Shaping 

our 

Future 

workshop

 template at the start of planning

 

For the IT and 

logistical elements

 to work as planned

 
Clearer understand

ing

 of 

what comes next with the outputs

 
A group evaluation was carried out at the end of the session. It was felt that the protected time had been valuable for services to consolidate their thinking and agree their priorities together. One participant commented that what had worked well for them was: 
"Collaborating within our own teams to generate specific plans for the future" 
Director Sarah Wilson added: 
"I would like to acknowledge Sarah Skeels (General Manager) and Zara Keane (Deputy General Manager) as the brains' behind the operation and the actual chairing of the whole event, which was very complex! The planning that went in was detailed and extensive and it is an important point, that this needs to be owned and resourced by the service." 
In her closing comments Michelle Heys spoke about how SCYPS will move forward applying their QI knowledge to test out new ways of working, to be willing to fail and learn from it together. For SCYPS to evolve their learning system and collaborate, through a process of meaningful co-production. Overall, for communication, flexibility and meaningful partnership working to shine through.