24 January 2017
Spotlight on the Bridge Club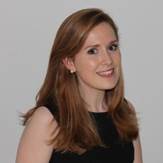 QI Lead, Naomi Nowlan chatted to Kemarr Salmon, Bridge Club project team member and Forensic Directorate employee of the month December 2016.
The Bridge Club was nominated as team of the year at the 2016 EFT Staff Awards
What is your day to day role?
Working as an OT assistant at the John Howard Centre – facilitating groups and interventions, leading cooking sessions and helping service users to overcome barriers.
How did you get involved in QI?
The Bridge Club project started in early 2015, when Sian (project lead) wanted to set up football sessions in the local park. I was working for Wolfson House security team at the time and also playing Semi-Pro (non-league) football so wanted to get involved. Every time a service user went through reception, I asked were they interested in taking part in football sessions. There wasn't much interest at first, but that turned around when we changed the proposed venue from Finsbury Park to the artificial grass pitch Sobell Leisure Centre.
What is the Bridge Club? Why was it set up?
The idea of the Bridge Club is to "bridge the gap" between hospital and the community. It acts as a social club for both service users and those in community, providing activities outside normal working hours and as a focal point to meet friends.
It started out with 15 patients on escorted leave and a number of others on unescorted leave. However, now there are very few service users who are escorted – as all have become either unescorted or have moved into community setting. Those service users that are now based in the community bring their friends along and the club continues to expand through word of mouth.
It's not just service users that attend the Bridge Club, staff can and do attend. At a football match, you might see MDT staff, the QI team, or the management team making cameo appearances!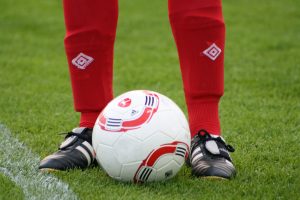 So you mentioned football, what other activities does the Bridge Club do?
The Bridge Club has three regular activities; boxing takes place at Pedro Boxing Club each week and football sessions at Sobell Leisure Centre alternate with a Café event at the Redmond centre in Woodbury Downs every other week.
The football team also plays matches; with a recent friendly against Tower Hamlets Tigers unfortunately ending in defeat, but a Wolfson House vs. John Howard Centre game attracted 36 staff and service users on a Friday night (JHC won!)
Recently the club has started going to live football matches, the first one – Haringey vs. Hornchurch at Haringey enabled a service user to see his local team play for the first time in 20 years. We then took it to another level by attending a League 2 match with 12 people on unescorted leave from Wolfson House in December, to see Leyton Orient defeat Accrington Stanley 1-0 at home.
The club also organises special events such as a Christmas lunch, white water rafting and outings to free concerts and fireworks displays. Upcoming events include ice skating, rock climbing and a trip to The Ultimate Cycling Experience at The VeloStudio.
Why is the Bridge Club different?
I think football breaks down barriers, as staff and service users are equal on the pitch. It has also become a bit like a family, as Wolfson House is always the meeting point, even for those based in the community. In some ways, it has become its own community, targeting social isolation, by enabling people to meet new friends and linking service users to those in community on discharge, whilst also giving those who have been discharged a link back to their friends at Wolfson House.
I have also seen the services users I work with gain more confidence as they are exposed to real experiences; going to cafes, crowds at the matches etc.
What has been your favourite moment with the Bridge Club?
There are so many, but I think it has to be the service user seeing his home team play for the first time in 20 years, meeting the manager and getting a signed program from the team.
What's next for the Bridge Club?
For football, I'd like to travel a bit further to see teams in greater London play. Maybe even to have a guest player to attend or lead one of the sessions. The café and boxing will also continue in the New Year with some extra events like a theatre trip in the pipeline too.