Create a Governance Structure
An important part of triple aim work is make sure that you have the right structures in place to help you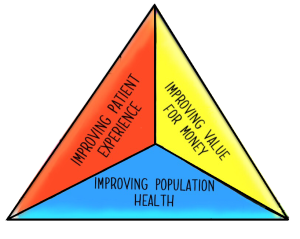 manage the work. This will involve a need to understand who your key stakeholders within the system are and how you can best engage with them.
---
Engagement Event for Developing Change Ideas with Partners
Working to improve the health outcomes, experience and value for a specific population will require you to work outside of ELFT with local partners in the wider system. Consequently, you will sometimes need to work with partners to design new ways of supporting the population you are working with. To help you do this we've put together a guide of how to run a workshop with partners.
Click to see just this resource


This is useful for sharing just this resource rather than the whole collection