17 April 2019
The Coborn QI Wall!
In April 2019 we were proud to complete the artwork for the Quality Improvement visibility wall at the Coborn Centre for Adolescent Mental Health in Newham.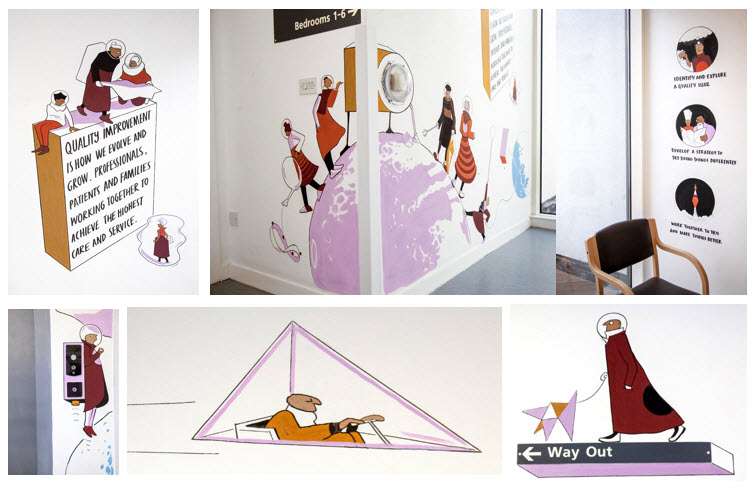 Building on the experiences from previous QI wall projects at Robert Dolan House and Newham Centre for Mental Health, this work was a collaboration between young people at the Coborn, ELFT staff and Jonny Glover, a local artist who has worked on the previous QI artwork including the walls and Enjoying Work illustrations.
At the beginning of the project the QI team ran an introductory session on quality improvement for young people at the Coborn, who came up with some themes for the design of the wall, along with preferences for location.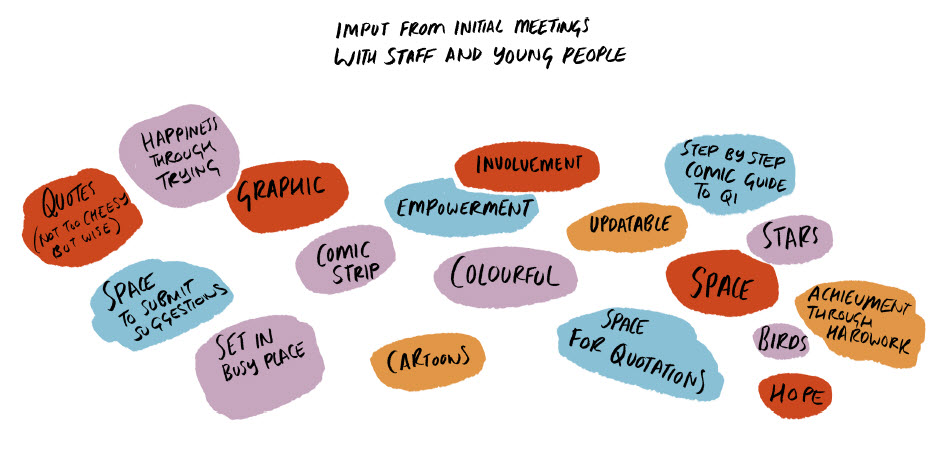 Jonny took these ideas away and produced a design before beginning painting work during March. Young people got involved throughout the process, helping with painting and suggesting adaptations to the final design. You can find some more photos of the work in this gallery >>
Thank you to everyone involved in this fantastic work, we look forward to celebrating it's completion and know it will inspire quality improvement work across the Trust and beyond!
Find out more about the project on Jonny's website >>